Economic Summit 2020
Learn about the shifting market in 2020 and its potential effect on your business. Join the Old Republic Title team for a morning of engaging and expert speakers in Washington's real estate markets. Following their presentations there will be a Q and A panel with the speakers on the top topics for 2020. 
Thursday, January 9, 2020
9:30 a.m.-12:30 p.m.
at the Kirkland Performance Center
350 Kirkland Ave, Kirkland, WA 98033
Free Parking on the Street and at the Library
Cost: $35
Get Your Tickets Today!
About the Speakers
---
James Young
Director
Runstad Dept of Real Estate
University of Washington
James Young is the Director of the WCRER at the University of Washington. James has over 25 years of experience in analyzing property markets worldwide both as a consultant and as an academic with a particular emphasis on market analysis, urban economics, and housing. He has published in
leading academic journals including Real Estate Economics, Urban Studies, Housing Studies, Journal of Housing Economics, and the Journal of Real Estate Research. James is a member of the Royal Institution of Chartered Surveyors (RICS), while his consulting activity has spanned several areas including affordable housing, corporate real estate, and real estate development.
James will be speaking on the Residential Real Estate Market
---

Josh Nasvik
Vice President
Regional Manager
Polaris Pacific
Based in Seattle, Josh Nasvik leads business development and operations for Polaris Pacific's expanding portfolio in the Northwest. As Vice President Regional Manager, Josh has overseen the effective sales and marketing strategy for nearly 1,500 units representing more than one billion dollars in sales, with a near billion-dollar pipeline in development.
With over 18 years of experience in the real estate industry, seasoned in the competitive Bay Area, Josh has risen as a leader in emerging markets from Scottsdale to Seattle. A member of the Urban Land Institute, Josh regularly serves as a trusted market expert, appearing in panel discussions and broadcast and print media.
Josh will be speaking on the state of the condo market in Seattle
---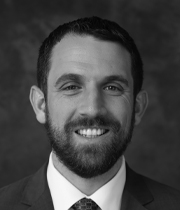 Jared Kadry
Senior Market Analyst
CoStar
Jared Kadry works for CoStar, a market leader in analytic tools for commercial real estate professionals. As Senior Market Analyst, Jared reports on hundreds of markets and submarkets in Washington state, analyzes and forecasts real estate trends, and presents research findings and general market outlook to real estate economy stakeholders. Jared earned his MBA from San Diego State University and holds a certificate in Real Estate Finance and Investment from NYU. He is part of several real estate-related groups, including the Urban Land Institute. Outside of work, Jared enjoys hiking, traveling and playing basketball at the local gym. He is also an avid fan of music and plays guitar and drums.
Jared will be speaking on Seattle Commercial Real Estate State of the Market
Kirkland Performance Center
Directions to the Kirkland Performance Center