Congratulations to Anne Anastasi, First Vice President, ORNTIC and President of Troon Management Corporation in Hatboro, PA, part of the Old Republic Title family, who was honored at the awards dinner for the Pennsylvania Land Title Association (PLTA) on September 22, 2021.​​​​​​​
She also received a new PLTA award named in her honor, The Anne L. Anastasi Trailblazer Award for Outstanding Achievement and Innovation, in recognition of her leadership and advocacy for the title insurance industry. Anne is the first woman to have her name grace one of the PLTA's annual awards.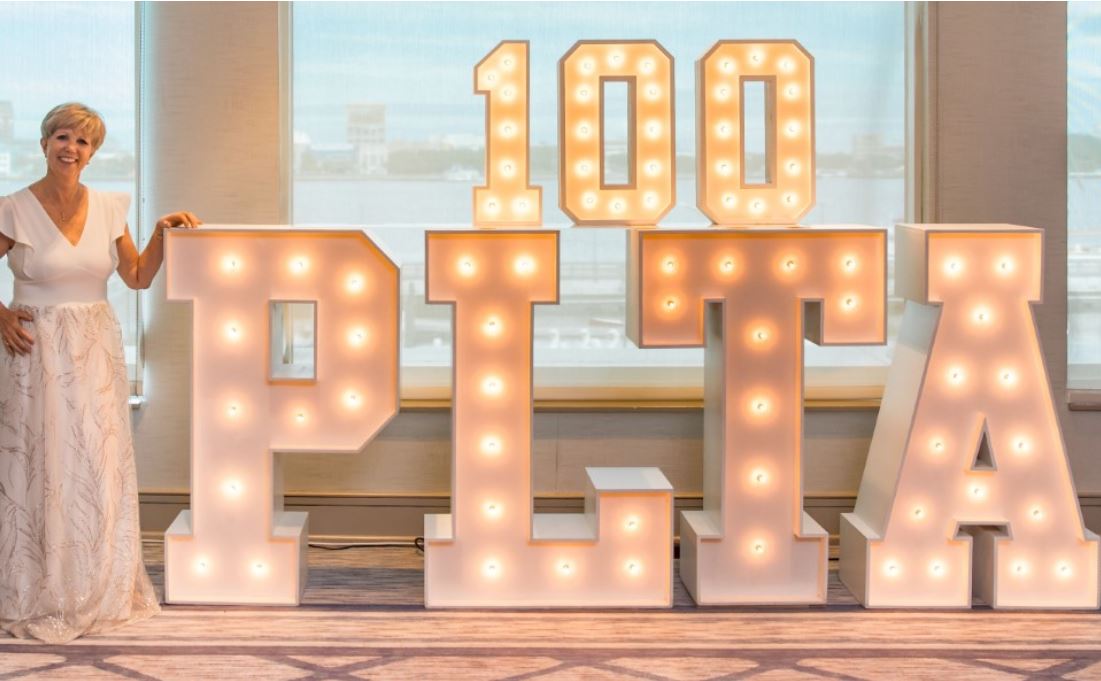 "William Rice was a valuable friend and mentor to me when I first joined ALTA's committees early in my career," shares Mark Bilbrey, CEO, Old Republic National Title Holding Company. "I am thrilled that Anne continues the legacy and maintains the high standards for industry education that he began years ago. It's also appropriate to name the trailblazer award after Anne. She is a firecracker and a trailblazer, well known for her fierce advocacy on behalf of our industry. At Old Republic Title, we are proud to call her a friend and colleague, and congratulate her on both of these well-deserved awards!"
Anne became the first woman to lead the PLTA in 1999, serving as one of the first title agent officers during a time when industry and association issues were mainly addressed by underwriters. In 2006, she was recognized by PLTA with the James G. Schmidt Distinguished Service Award for her outstanding service to the industry.
Anne was president of the American Land Title Association (ALTA) in 2010-2011. While serving in that role, she testified before the U.S. Financial Services Subcommittee and encouraged more transparency to the closing process for the consumer. That same year, the PLTA recognized Anne with the prestigious Albert E. Pentecost Award. In 2013, she was made an honorary member of ALTA.
Among her many duties at her office in Hatboro, Anne advises title agents, leaders, builders and Realtors® on developing regulatory compliant affiliated business arrangements around the country. She also is President of Genesis Abstract in Hatboro, which she founded in 1994. It is part of the Old Republic Title family.
Additionally, Anne conducts seminars for title agents and provides educational presentations to state and federal regulators about the vital role our industry plays in the nation's economy. She is a published author and nationally recognized speaker, having made the keynote address at over 45 state title association conventions and numerous underwriter agent's conferences.
Anne's nearly 40-year title industry career began when she became a receptionist for a small title agency during her summers while attending Colgate University, where she majored in Japanese and studied in Japan. Before starting graduate school at Harvard University, she agreed to delay her studies for a year in order to help that small title agency when her boss suffered a heart attack. The rest is title history!
Anne holds Pennsylvania's Certified Land Title Professional (CLTP) designation and the nation's highest designation of National Title Professional (NTP).
When accepting her awards from PLTA, Anne shared what keeps her motivated and determined as a voice of the industry, saying, "When an assistant attorney general of the Commonwealth of Pennsylvania once said to me, 'Any monkey can do a title search,' I knew right then and there that I would not stop educating on behalf of our industry and consumers. I want to continue until every regulator, consumer and real estate professional – anyone who will listen and, frankly, those who do not want to listen – hears our story and understands the importance of what we do and the brilliance of the title professionals who make it happen! Naming this PLTA annual award after me, for the person who will continue to carry that mantel and continue to trailblaze on behalf of this proud industry, is an immeasurable honor."