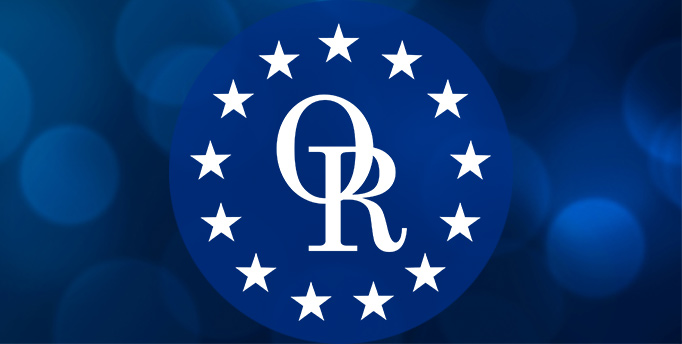 COVID-19 Information
We will be adding all important information regarding COVID-19 (Coronavirus) to this page. Please refer back to this page frequently. Updates will happen as we have them available.
Please scroll for all the information.
Message from Carolyn Monroe
(sent 03/23/2020)

At Old Republic, we continue to do everything possible to help protect our employees' and customers' well-being, while keeping our operations running during these unprecedented times caused by COVID-19. Thanks again to each of you for all you are doing to make great things happen, despite these extraordinarily challenging circumstances! We have remarkable associates at Old Republic Title … and we are one facet of a dynamic family of companies nationwide, headed by Old Republic International Corporation (ORI). Attached is a message to all employees of the various separate operating corporations (SOCs) within the ORI enterprise from Craig Smiddy, ORI President and CEO, and Steve Oberst, ORI Executive Vice President. Please review the attached message for a COVID-19 update from ORI.
In addition, here are some important reminders:
In our ORT offices across the country, we have established a mix of remote work and split-shifts, where necessary, and are conducting enhanced sanitation and social distancing practices. Due to social distancing concerns, employees are reminded not to bring family members or guests to the office at this time. Employees should continue to maintain frequent, ongoing communication with their managers, as each operation has strategies and processes geared toward its particular location(s) and functions.
We are tapping the resources and technology we have available to enable our teams in keeping business moving forward. We appreciate everyone's cooperation and flexibility, especially with those at higher risk for complications from the virus, for those who have family members at higher risk, or for those who face challenges related to childcare.
While County Recorders' offices are closing in some locations around the country, we are addressing the logistics of closing transactions in the current environment and using tools such as Remote Online Notaries (RON), when applicable. Old Republic Title stands ready to assist with the underwriting of title insurance policies.
If you have a job that allows you to work from home, and it is approved by your manager, a work from home arrangement will be supported. Our dedicated Information Services teams are working diligently to provide technology support to employees establishing work from home capabilities. As a reminder, below is their contact information (or contact your operation's own support center):

National Support Center (ORNTIC)             Western Region Support (ORTC)
Hours: Mon - Fri 7:00 a.m. - 7:00 p.m. CST  Hours: Mon - Fri 7:00 a.m. - 8:00 p.m. PST
Toll Free: 888-748-4403                                Toll Free: 866-848-5343
email: ortg@service-now.com                     email: ortg@service-now.com
You can access instructions for setting up work from home capabilities on ServiceNow. Log in using your ORT network login credentials (or contact your operation's support center).
Please review the Company updates and announcements being shared for internal use with all employees via email and on the ORT COVID-19 internal web page: https://ortg.service-now.com/marketing (login via ServiceNow using your ORT network login credentials). For employees who are not on the ORT network, visit the following alternative web page: https://www.oldrepublictitle.com/soc-information (no ORT network login credentials required). External updates from our Company are available on the News page of oldrepublictitle.com and are being shared via ORT's social media channels on Facebook, LinkedIn and Twitter.
Continue to monitor official updates on COVID-19 and related advisories by visiting the U.S. Centers for Disease Control and Prevention (CDC) website: https://www.cdc.gov/coronavirus/2019-ncov/index.html. It also is important to monitor news from your state and local Departments of Health, and other local officials, for the latest information on COVID-19 cases and testing, as well as guidance regarding local closures. 
If you or a family member needs to talk to a professional for support in coping with stress and other life concerns during this difficult time, our Company's Employee Assistance Program is available 24/7 and offers free COVID-19-related resources. Access the EAP 24/7/365 at: 800.272.2727 or www.workhealthlife.com/us.
Download the MyEAP app through your device's app store.
On behalf of the Executive Leadership Team, thank you for your continued hard work and cooperation! In times like these, the people-centric culture of our Old Republic family stands out, as we do what it takes to assist one another, our agents and customers. If you have questions or need assistance, do not hesitate to speak with your manager, HR or me. Stay positive and well!

Carolyn Monroe
President | Old Republic National Title Holding Company
A Message from Information Services
To: Key Management Personnel
Sent 03/17/2020

Attached are three documents that provide instructions for setting up work from home capabilities for employees, in the case that an employee needs to work from home due to the COVID-19 situation. The attachments include:
1) Remote Work Information - Instructions for remote user access to their ORT network resources  
2) Old Republic Title Equipment Checkout Instructions - Instructions for managers to document assets leaving the office to support work from home requirements
3) Old Republic Title Equipment Checkout Template - An inventory tracking template for managers to document equipment being taken from the office  
Remote Work Information
This document describes three different methods for remote access to a user's work resources:
Current laptop users with Wifi and VPN connectivity already installed on the laptop

Staff checking out their office desktop workstation for use at home

Staff using their home computing system to access a Citrix session 
In all three instances, a remote user must have two-factor authentication for remote network access. Entrust two-factor authentication can be downloaded to a smartphone either (Apple or Android) through the App Store application on the phone. See the Remote Work Information document for more details 
Taking a desktop workstation from the office to work from home may be the most challenging scenario (option 2 above). Desktops do not have wireless connections and an ethernet cable connecting the workstation to the employee's home internet router is required. 
Of the three options above, staff currently working through Citrix in their office work environment should continue to work through Citrix remotely. This can be done from either the employee's home computer or Company workstation. In either instance, internet access from the employee's remote work location is required.
Questions regarding the implementation of any of these options should be directed to the Support Center contacts at the bottom of Remote Work Information document.
Assets Used for Work From Home 
(see the Old Republic Title Equipment Checkout Instructions and Old Republic Title Equipment Checkout Template attachments)
Company assets designated for removal from the office for work from home activities need to be recorded using the checkout instructions and the equipment checkout template attached. It is critical that the assets and their associated data be fully accounted for at all times. It is required that all assets removed from an office location be returned when normal operations resume.
Thank you for your support in working through these challenging times. Information Services (IS) will continue to do our utmost to provide support to all users during these unique and evolving circumstances.
Working from home? This Mitel PDF will help with setting voicemail and forwarding your office phone to your cell.
If you have questions, please email the following or reach out to your company's IT representative:
HR & Benefits News You Can Use
Coronavirus Risk Assessment
Available from Doctor On Demand 
The Centers for Disease Control and Prevention (CDC) recommends that people who do not feel well or have general questions about the COVID-19 risk should consider scheduling video visits with healthcare professionals instead of making an in-person visit to the doctor's office. Virtual doctor visits help avoid exposure and reduce the transmission of germs in a medical office waiting room.
If you have general COVID-19 related health questions for a medical professional, our telehealth provider, Doctor On Demand, offers a preliminary COVID-19 online risk assessment at no cost1. You do not need to be a registered user of Doctor On Demand or a participant in the Company's medical plans to take the free online assessment. It takes less than two minutes to complete. It also provides a link to COVID-19 frequently asked questions and answers, as well as a link to schedule a virtual doctor visit, if needed.
View the assessment here or visit doctorondemand.com/bluecrossmn or call 800.997.6196 for more information. 
The cost for a virtual doctor's visit is $10 if you are enrolled in the Company's Blue Cross PPO Plan. For participants in the Company's Blue Cross High Deductible Health Plan, see the prices below. For those who do not participate in the Company's Blue Cross medical plans, virtual doctor visits with Doctor On Demand2 start at $75.
If you have questions, please email the following or reach out to your company's HR representative:


1The online assessment from Doctor On Demand is for informational purposes and is not intended to be a substitute for professional medical advice, diagnosis or treatment. Always seek the advice of your physician or other qualified health provider with any questions you may have regarding a medical condition. Never disregard professional medical advice or delay in seeking it because of something you have read on this assessment or online. 2Certain restrictions may apply. Doctor On Demand is an independent company providing telehealth services and is not available in every state. Please visit
www.doctorondemand.com/bluecrossmn for more information and to ensure you are located in a state that is eligible to participate.